Just Do It Backwards
2012… "Game."
I bend my knees, arch my back, twist, a slingshot pulled back; for one frozen moment, I'm still as the tennis ball rises in the air. The spring uncoils: reaching high, I connect with the ball and send it hurtling to the corner of the service box. My opponent gets a piece of her racquet on it, but sends it into the net.
Admittedly, it's only in my imagination that my serve is a perfect explosion of grace, but my imagination also takes me back through the years….
2006… "Huh?"
When we get the news that our new house's backyard cannot fit a pool, my husband and I think of the small pool club right down the street. "And," my husband says, "I can teach you to play tennis."
I don't believe he can, but I hold the racket as he bounces a ball toward me. I swing and miss. Over and over and over. I am sure I never will be able to play in the round robins and other events the club organizes. My husband is patient and feeds me the ball. That first summer, I sign up for beginner lessons. I meet women in town and start to socialize with them. Even more than my physical lack of coordination, I have to overcome my belief that I am utterly unable to play tennis, a belief I have been sure of since high school. But slowly, as the summer moves on, I begin to believe.
1982… "Damn."
The telephone rings in my high school study hall, and the sleepy class makes a few snide comments about my fate as I am called down to the vice principal's office for a punishment. There is surprise all around. I am a goody two-shoes, painfully shy, and never get in trouble.
My offense? I decide to dart down a path that leads to Dairy Queen with another girl rather than go out to the tennis courts to face a new afternoon of humiliation. I feel entitled to since as a left-hander the gym teacher never bothers to show me how to do anything. When she tells me, "Just do it backwards," I want to yell at her that I am uncoordinated, that just doing it backwards is not instruction. I am shy and insecure and say nothing. An hour on a tennis court is an hour in a pit of shame. Awkward, alone, angry, disgusted. Tennis is the worst sport in the world.
Back to 2012…
With spring here, I rejoice. I watch myself in my mind's eye in amazement that I am out there, competing, breaking a sweat, having fun, playing tennis. To quote the US Open, "It must be love."
—
Related posts: Cardio Tennis | Going to the US Open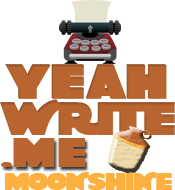 This is part of a series, Scene from a Memoir.