Pushing past the black cloth that blocked the room from the street, my friend and I clutched our sketch pads and entered the den of artists. The nude model was on a break and all the chairs were filled, so a kind man found us a low table and placed it right up front, inviting us to sit on the floor in front of all the real artists.
Uh, no.
We found a spot on the bay window in back and stayed as unobtrusive as possible.
The model disrobed, and we got to work. In her first pose, she tucked her legs underneath her and leaned back on her arms. I struggled to try to capture her form; her face and hands were beyond me.
The atmosphere in the room was hushed and serious as the artists worked on their sketches. The organizer played various recordings of poetry readings. I caught snippets of "muscatel" and "Larimer" and felt I was On the Road again with Kerouac.
My friend and I worked quietly throughout the 20-minute pose. When it was time to show each other our work, I wished I could reveal something like this:
But there was no cat.
During the second pose, the model sat cross-legged with her hands in her lap. The mood took a surreal turn as I recognized the words in the next poem: "Mars ain't the kind of place to raise your kids. In fact it's cold as hell." It was William Shatner reciting Elton John's "Rocket Man."
The second pose was 20 minutes also, but the time passed much more quickly as I was more focused and pulled into the task.
Aside from some initial awkwardness and feelings of intimidation, I liked this experience of getting out of my comfort zone to try to draw, something I have rarely done since my last junior high school art class.
And that class didn't feature any nude models.
Our sketches (mine are on the left). Thanks Alicia!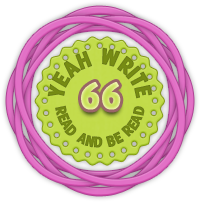 #34: Attend an art class. 101 things in 1001 days.