With a wide-open Saturday and a new camera lens, I longed to visit the Bushnell Park Carousel on a crisp November afternoon. I wanted my family to come along, but they were reluctant.
Barbecue to the rescue.
I assured them 30 minutes, tops, for the photo shoot, and separately asked them to estimate the percentage chance they'd ride the carousel.
Zero. Zero percent.
I started taking a few photos, and to my delight my husband Randy went on up and bought three $1 tickets for the next ride.
Oh, to those joyous moments, when you've already accepted a lesser perfection. Love bubbles up and spreads and shines.
The carousel started, a kaleidoscope of sweet, distorted sound, flashes of color and light, and stretching, careening shapes.
We dismounted, and as the ride started up again, I took a series of blurry photos, with a few gorgeous splashes of color and light frozen in my sights.
I needed more, and I searched for the black and silver beauty, a horse named Sir Galahad.
And after all that we still had barbecue ahead. (Vegans, look away.)
 Things to Do in Connecticut
.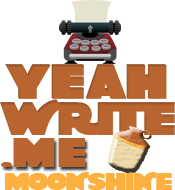 Update–I played around with creating an HDR effect in Photoshop: