{Celebrate your courage: Send me a postcard.}

.Homemade Pork Bánh Mì for Stay at Home Date Night
The story behind my obsession with this sandwich
Perhaps you too would have felt cranky and dubious if you'd been lost in Little Italy, dragging two whiny kids behind you, as you searched and searched for a supposedly good Vietnamese sandwich shop hiding behind the storefront of a jewelry store.
How good could this sandwich possibly be, as you find it, pass the glass cases of jade bracelets and gold necklaces, and finally get the food in some bags to go, only to wander around the bustling streets of Manhattan for another half hour looking for a place to sit down and eat?
And then, feeling annoyed and giving the stink eye to your husband, it happens: You bite into the Best Sandwich in the World.
This was my experience in New York City in 2009, when we wandered the city on an already over but delightful foodie photo scavenger hunt. (Fun fact: That's also when I had the pleasure of sticking my hand into a bucket of frogs.) We found Bánh Mì Saigon on Mott Street, behind the storefront of a jewelry store. (They have since relocated to more spacious digs on Grand Street.)
I'll always remember that moment of biting into the crusty French bread. The mix of salty, sweet, sour, and savory melted away all my aggravation as I realized that, yes, this sandwich was worth the search and more. It features a mix of crunchy pork and creamy pâté, tangy pickled vegetables, bright cilantro, and spicy hot sauce. It even throws in some history, as the Vietnamese ingredients combine with the remnants of French colonialism in the bread, mayonnaise, and pâté.
Our Second Friday Night Date Night
This special sandwich was the star of my second Stay at Home Date Night, and, oh, what a star it was.
We used Chef John's recipes for pan roasted 5-spice pork loin and the pork bánh mì sandwich.
If you missed my first Stay at Home Date Night, I'll say it again: cooking together at home for a date night is cheaper than going out and a lot more fun than cooking as a weeknight chore. Plus, we get to enjoy our own music, wine, and cooking, and we don't have to deal with crowds. I won't say the sandwich came out better than the first one I tried, but it definitely surpassed the ones I've ordered in restaurants since. Fresh, delicious, not hard to make, and exactly how I wanted it.
What was in my bánh mì?
Crusty bread toasted with special sauce (mayonnaise with hoisin and sriracha)
Roast pork, thinly sliced
Pâté
Pickled carrot and radish (substituted for daikon, a Japanese radish)
Cucumber spears
Jalapeño slices
Let me know if you stick your hand into a bucket of frogs–or if you give the sandwich or stay at home date night a try.
See also: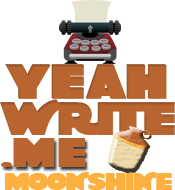 Pork Banh Mi, world's best sandwich & perfect for #stayathomedatenight https://t.co/NWraLAqzha #banhmi @foodwishes pic.twitter.com/gIgXbuVA4y

— Marcy L (@MarcyTooTimid) March 5, 2016